CEO´S COMMENTS
THIRD QUARTER – STRONG BUSINESS SITUATION ACROSS THE BOARD
Our strong position in strategically selected segments continued to generate strong growth in the quarter. With a high level of customer activity and a favourable order situation in all business areas, sales increased by 30 percent against tough comparisons, of which 14 percent organic. Despite continued high inflationary pressure, we defended our margins in the quarter. EBITA increased by 37 percent with an EBITA margin of 13.5 percent.
MARKET TREND
In most segments and geographies, the business situation remained strong in the third quarter. The willingness to invest in infrastructure products for national and regional grids continued to strengthen from already high levels. The market situation for input components for manufacturing companies of special vehicles and in the medical- and mechanical industries was favourable, while demand for larger new projects in the forest industry decreased. Demand for electricity-related products for building and installation customers, as well as for products and solutions for the defence industry increased during the quarter. From a geographical perspective, the underlying market situation was positive in all of the Nordic countries, with our units in Norway experiencing the strongest development. Even for our companies operating in our principal markets outside the Nordic region, DACH and the UK, the business situation was strong during the quarter in general terms.
Cash flow from operating activities strengthened over the quarter as a result of continued earnings growth. Our long-term financial target, P/WC, remains at high levels, although inventory increased over the quarter, primarily driven by the continued high demand.
ACQUISITIONS
Our international expansion continues. During the third quarter, AVS was acquired in the Netherlands – a niche supplier of engineered high-end valves, steam attemperators and valve systems, primarily for the power generation industry. Two further acquisitions were completed after the end of the quarter – MCS in the Netherlands, which offers cutting-edge expertise in the rapidly growing segment of industrial IoT wireless connectivity, and Drivhuset, a leading supplier of frequency converters, primarily in the Swedish market. To date during the financial year, a total of ten acquisitions have been completed, representing total annual sales of about SEK 850 million and adding some 250 new employees.
The acquisitions market remains highly active and our pipeline of high-performing acquisition candidates, both in the Nordics and selected geographic markets, remains well-filled. Addtech's relationship-based acquisition process, combined with our financial strength, means that we will be able to continue generating growth through carefully selected acquisitions.
OUTLOOK
The strong demand continued in the quarter and we currently see very few signs of a slowdown in customer activities. We have a substantial order backlog of favourable quality and this was further strengthened during the quarter. We nonetheless remain humble in the face of external uncertainties and are monitoring developments very closely.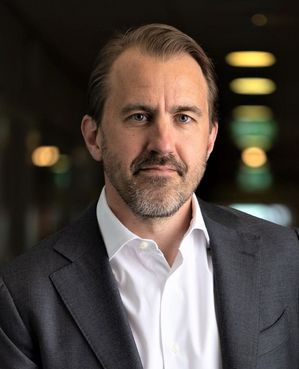 Our well-proven business model, with entrepreneur-led and strictly decentralised companies accustomed to quickly adapting to challenges while capturing opportunities, has equipped us well for the future. Combined with strong positions in segments with underlying structural growth, where the driving forces are generally linked to global mega-trends, this means we enjoy favourable conditions to continue generating value.
To further clarify our ambitious sustainability aims, and increase the focus on reducing our climate impact, we signed the Science Based Targets initiative at the end of the third quarter. I am convinced that this commitment will further strengthen our operations, adding significant value for our customers and other stakeholders.
I would like to extend my heartfelt thanks to all of my colleagues for their fantastic efforts over the past quarter.
Niklas Stenberg
President and CEO